Honey Garlic Pork Chops
(Pork Chops are on sale at Giant.)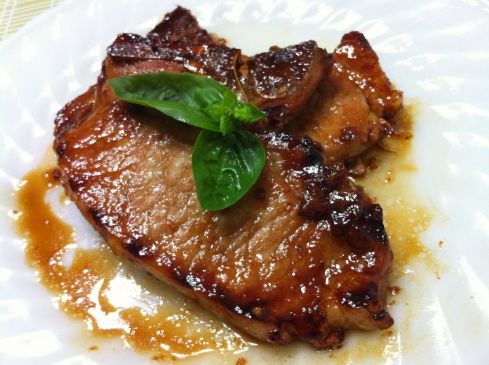 It's barbecue season.  Here's a fabulous recipe for pork loin chops that will make you want to rush out to Giant, buy their Pork Chops that are on sale for $1.69/lb and grill them tonight!
Ingredients
6 pork loin chops, boneless, trimmed of excess fat, 4 oz each
Directions
In a shallow dish, whisk together honey, soy sauce and garlic.
Coat chops in mixture.
Reserve left over honey mixture for basting.
Place chops on greased grill over med high heat, close lid and cook. basting 2 times.Number of Servings: 6
Nutritional Info
Servings Per Recipe: 6
Amount Per Serving
Calories: 214.5
Total Fat: 6.0 g
Cholesterol: 50.8 mg
Sodium: 544.2 mg
Total Carbs: 19.3 g
Dietary Fiber: 0.2 g
Protein: 20.9 g
Recipe by Sparks People.